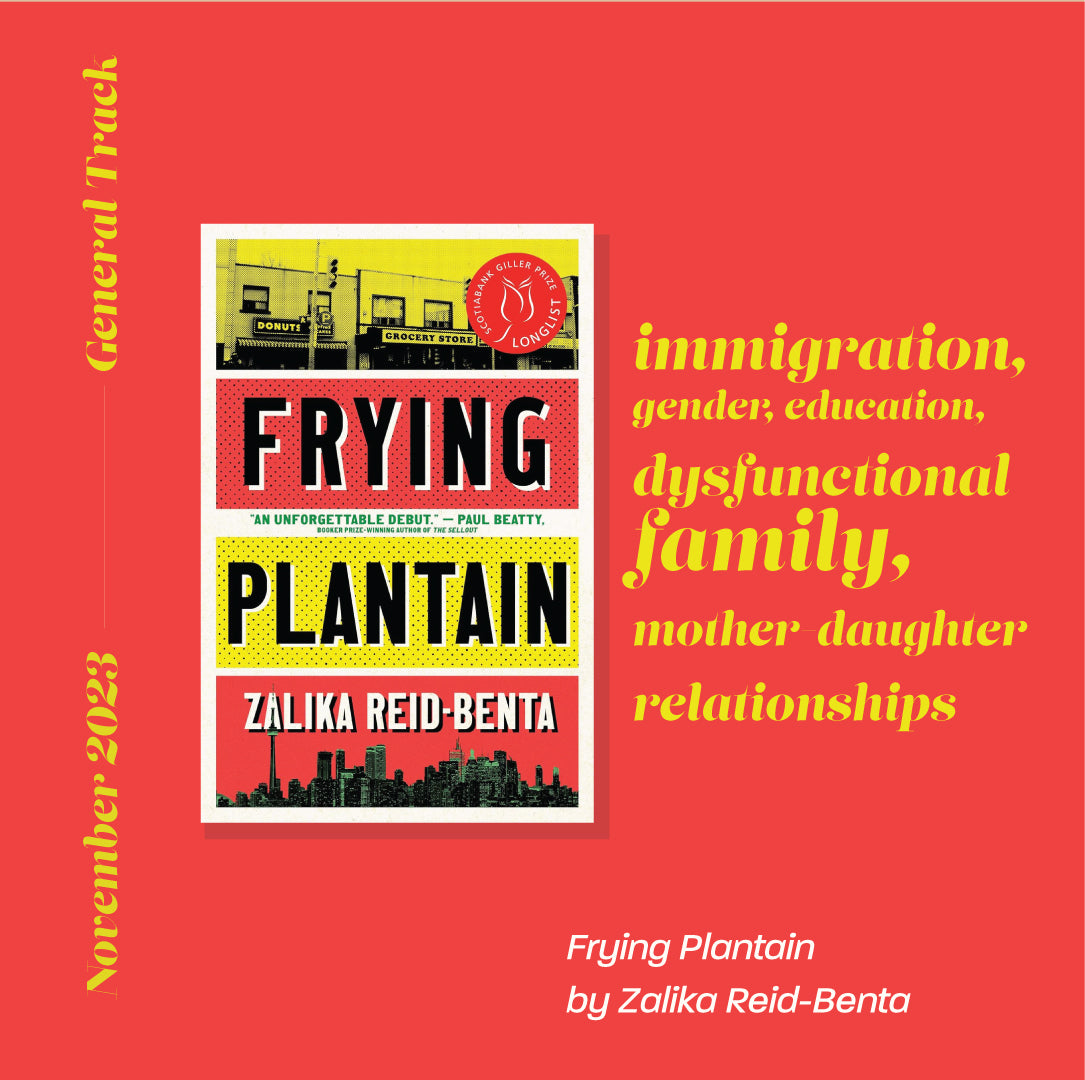 General Track Book of the Month
Frying Plantain by Zalika Reid-Benta
Set in the neighbourhood of "Little Jamaica," Frying Plantain follows a girl from elementary school to high school graduation as she navigates the tensions between mothers and daughters, second-generation immigrants experiencing first-generation cultural expectations, and Black identity in a predominantly white society.
The SBG Mission
For the Black girls in the forgotten spaces.
Bringing together an international community of women of color through reading and dialogue. 
SBG Book Club is not just about what book to read. It's about the community we have access to. It's about helping each one of us to find the intelligence we hold inside. It's about digging deeper and building out a world that is bigger than us.
We have two memberships types, to ensure our book club is accessible to all.
Membership
General Membership

This is our free membership track!
Sign up and join the Facebook Group and/or Discord for the SBG Book Club

↳ Monthly readings announced via newsletter.
↳Mid-read discussions via Facebook Group.
↳Author Chats.

Syllabus available for purchase + download
each month.

Sign Up

Insider Membership

Become an Insider and gain elevated access while helping to support SBG! Insiders help us pay our team equitable rates.

↳Free Syllabi
↳Vote on Book Choices
↳Private Author Chats
↳Membership fee is a tax deductible donation.

↳Discount on shop goods.

+ more to come!

Sign Up!
Exploration Track
African-American Women's History and the Metalanguage of Race by Evelyn Brooks Higginbotham
Thru 2023
Article is included in the syllabus.
Often referred to as "The Metalanguage of Race," Higginbotham's essay is critically esteemed for its emphasis on Black women's history and pointed analyses of the essentialism of gender and race in the academy, particularly feminist theory.  "Metalanguage" laid the groundwork for what scholars–such as literary scholar Saidiya Hartman and historian Sarah Haley–would call a Black Feminist Framework and Methodology within historical research.  
Donate to SBG
We are a 501(c)3 public non-profit that runs on community support to pay our staff equitable rates for their time and labor. All donations to SBG are tax deductible.